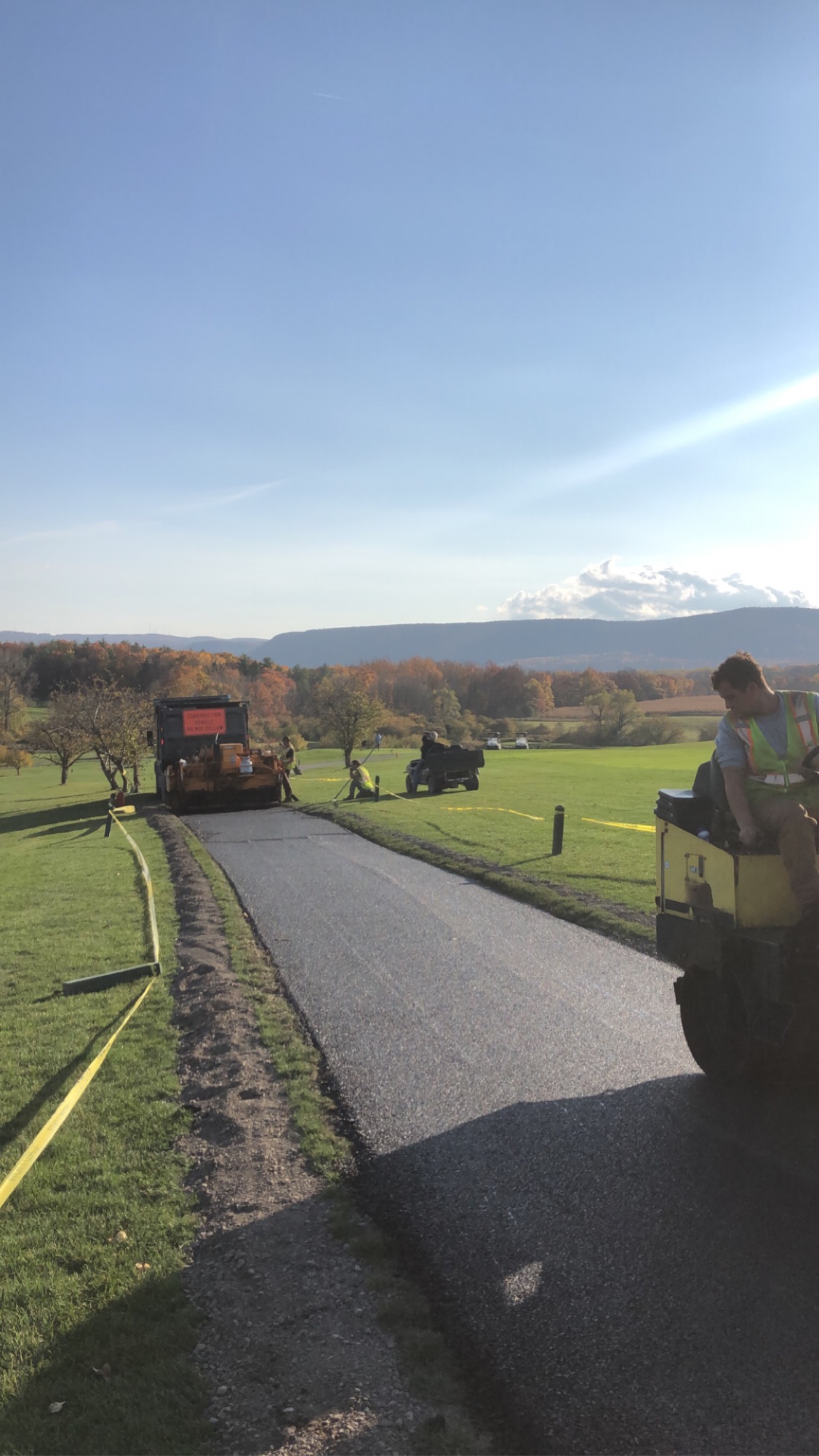 Christopher's Paving LLC is a professional driveway paving contractor serving customers in Albany and the greater Capital District. With 16+ years of experience, we're fully insured and equipped to tackle any asphalt driveway paving project that comes our way.
When you work with our driveway contractors, you'll be treated to the best workmanship and customer service in the region! Call or email us now to find out more about our paving contractor services!
Local Paving Contractors You Can Trust
Christopher's Paving LLC stands apart from other paving companies in the Albany area with our capacity to handle driveway paving projects of all sizes.
Whether you need a few minor repairs, a driveway expansion, or an entirely new driveway installed from scratch, no job is too big for us. And unlike other paving companies, we don't cut corners or skimp on the quality of our products. When we construct an asphalt driveway, we establish a stable base and make sure all stone and dirt are completely level in order to avoid potential puddling.
No other driveway contractors in the Capital District have as much integrity or dedication to customer satisfaction as Christopher's Paving LLC. We're the top-quality paving company you deserve!
For your all-around convenience, our driveway contractor services include:
New driveway paving and construction
Driveway repair
Driveway sealcoating
Driveway resurfacing and replacement
Driveway expansion
Land grading
Block edges
Even snow plowing!
Belgian Block Edges
As a full-service paving company, it's not enough for us to install your paving and leave it at that. We also want to protect your new driveway from erosion. That's why Christopher's Paving LLC offers Belgian block edges. When we install these blocks around the perimeter of your driveway, they will help to prevent rainwater from flushing away mulch, weeds from sprouting up through cracks, and brittle pavement from crumbling.
Belgian block edges are classic stone rectangles arranged side by side down the length of your driveway, so installation is quick and clean. Best of all, block edges create a very sophisticated appearance for your driveway. Offering great looks and even better protection, Belgian block edging installed by our driveway contractors can help you get the most out of your driveway. 
Grading
If your property is having drainage issues or you're trying to control the amount of water runoff, grading is essential. By constructing a slight slope, you'll be able to control your property's water drainage and avoid problematic erosion down the road. Grading is also useful for laying a solid gravel foundation for any pavement project. At Christopher's Paving LLC, our professionals offer a full line of grading services, and we can help you reshape your property's terrain to best suit your specific needs. For a driveway contractor with serious expertise in all areas the pavement business, choose Christopher's Paving LLC.
If you've found yourself in dire need of pavement reconstruction or installation, don't waste time or money on inexpert paving companies. For professional-quality craftsmanship and service at affordable rates, call Christopher's Paving LLC today!